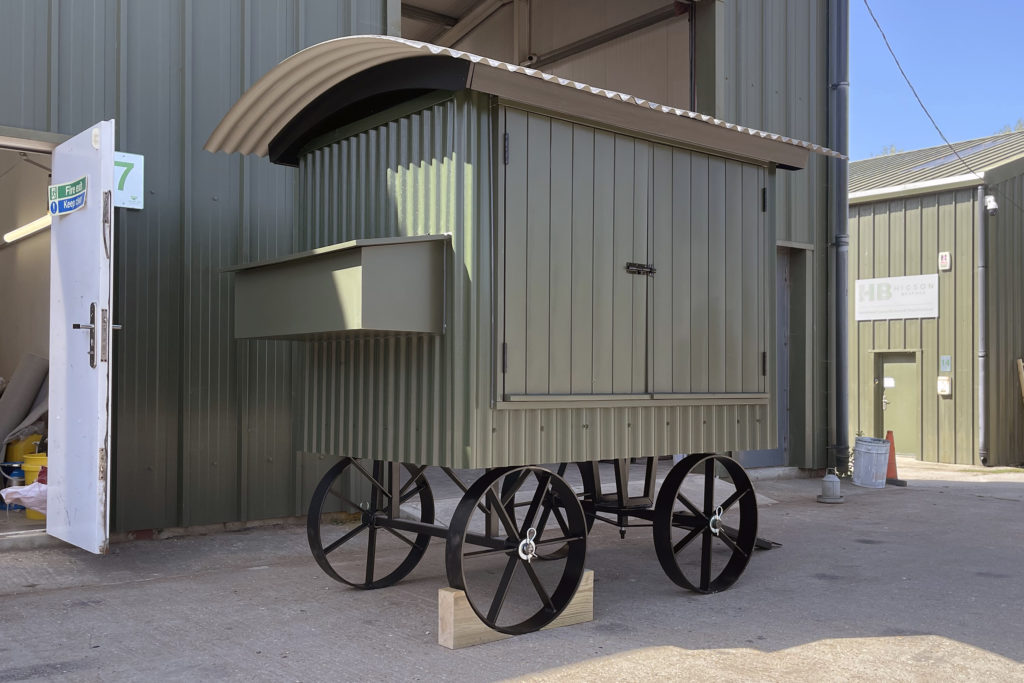 MCF CC Shepherds Hut Chicken Coop
The Shepherds Hut Chicken Coop is a market-first Shepherds Hut quality chicken coop, designed to remove all of the inconveniences with traditional chicken coops!
As with all of our huts, we can build the "Shepherds Coop" to your personal requirements, just like a full-sized hut you will be able to make this product exactly how you want it!
This "Shepherds Coop" is designed to tackle all the inconviences in keeping chickens in conventional coops; high above the ground to avoid rats, fox proof with joinery grade doors and joinery, insulated to avoid the heat and the cold, staniless steel floor and nest boxes for ease of cleaning and finally a whole side door to allow full acess for cleaning!
Selecting your unique hut features...
We are able to customise the build of all our huts, to allow our clients to select exactly what they require and avoid unnecessary costs on the things that they don't. Below is a full list of the customisations that we are able to include in your build. When you're ready, head over to the 
custom quote builder tool
to get a better understanding of price.
Exterior Features
Interior Features
Windows & Doors
Exterior Features
Corrugated Cladding
Oak Ramp
Pine TGV Cladding
Exterior Light
Bantam front door
Interior Features
Windows & Doors