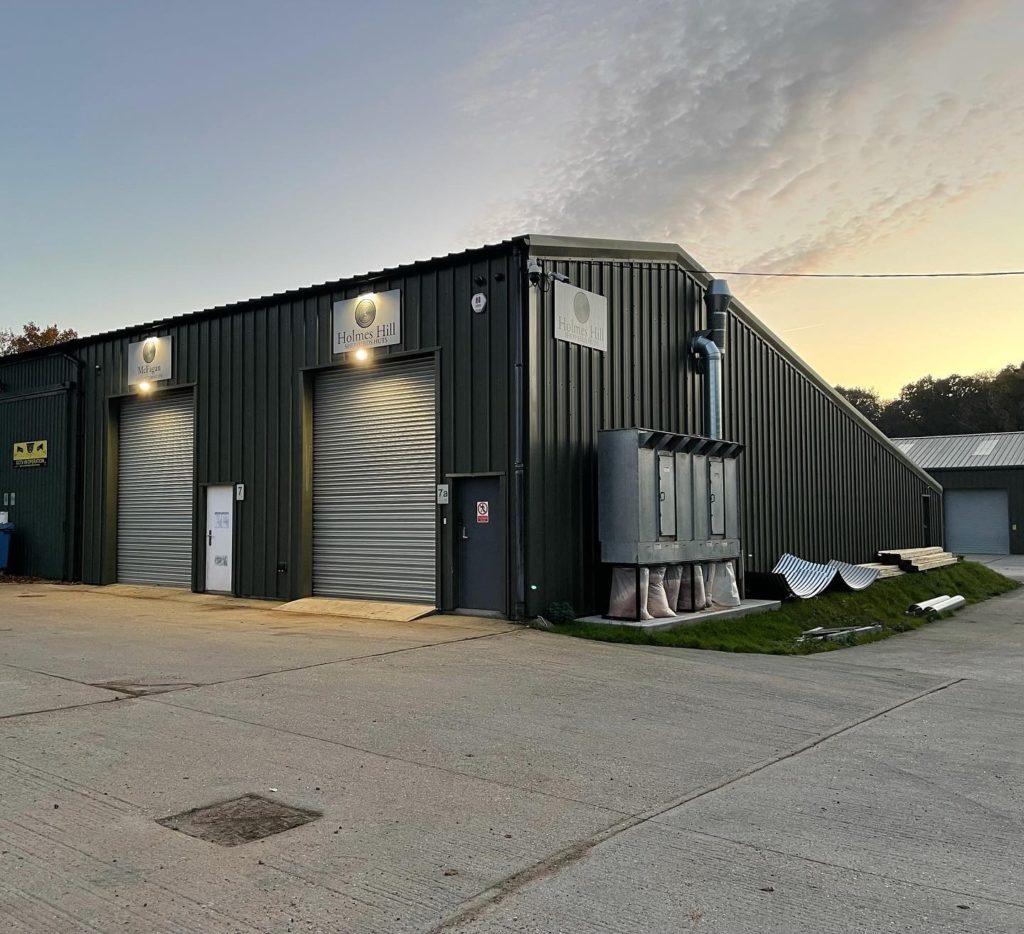 About Holmes Hill Shepherds Huts
Holmes Hill Shepherds Huts (Mcfagan Manufacturing Ltd) design and manufacture custom-built, handcrafted huts. We aim to provide our customers with a product that matches their vision exactly. We have a purpose-built, state-of-the-art workshop equipped with the best tools for the job. We believe that a job is not worth doing unless it is done absolutely perfectly.
We have worked with many satisfied customers and have produced many unique huts, large or small. We are happy to tackle any project and can produce 3D images before you buy to make sure you are absolutely happy with the product you are buying.
A huge part of the service we offer is our ability to produce 3D previews of the very project you visualise. We work with Solidworks for our 3D CAD design. We pride ourselves in being the only high-tech Shepherds Hut manufacturer.
Contact us to come and visit our workshop. We are located just off the A22 between Uckfield and Hailsham.
Handmade with traditional tools and love.
We design and build bespoke Shepherd Huts to our clients' exact specifications. Each hut is handcrafted at our workshop in Holmes Hill, East Sussex, using traditional tools and techniques.
Our passion for careful craftsmanship comes from our drive for perfection and attention to detail. We believe that the extra time and effort we put into building our huts is worth it, as it allows us to create truly unique and special homes.
We are proud to offer a wide range of customization options, so that our clients can create a hut that is perfect for their needs. Whether you are looking for a simple weekend retreat or a luxurious glamping experience, we can help you create the perfect hut for your lifestyle.
Contact us today to learn more about our bespoke Shepherd Huts. We would be happy to discuss your specific requirements and help you create the perfect hut for your needs.
Meet the Holmes Hill Shepherds Hut Team:
We have a dedicated and skilled team of employees who are incredibly enthusiastic about our products and procedures. We take pride in every project, big or small.
Our employees are passionate about their work and are always looking for ways to improve our products and services. They are also committed to providing our customers with the best possible experience.
We are proud to have such a talented and dedicated team of employees. They are the heart and soul of our company and we are grateful for their hard work and dedication.
We are available most days to show you around and talk about huts. On Mondays to Fridays, we are appointment-only. However, you are free to visit us on Saturdays at your leisure.
For a more convenient experience, please contact us to schedule an appointment for a weekday visit. We look forward to meeting you!