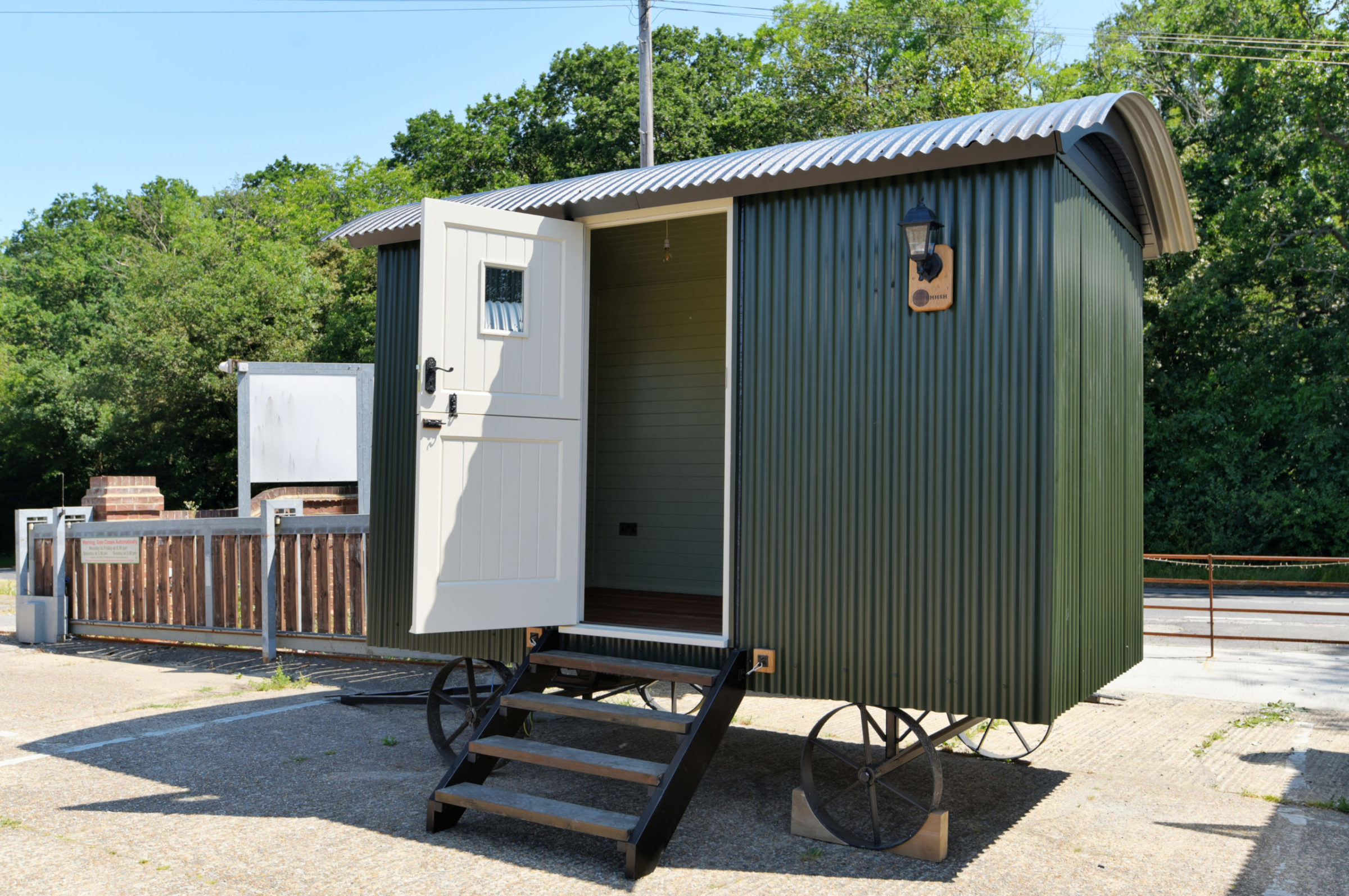 We are proud to announce our new "Holmes Hill Standard". This is our new standard styling that can be applied to any of our shepherds hut models, it is a standard colour scheme and layout for all of our models which allows us to produce ready to deliver stock at the lowest possible pricing in tried and tested looks and layouts.
We will have our 'Ready to go stock listed on our website, these will all feature the new "HH Standard" and will be available to view and purchase immediately.
We still offer the option for custom build slots and we are still booked up months in advanced but we are very pleased to now be offering some different options in which you can purchase one of our shepherds huts!
Designed based on clients most popular choices.
We have styled the "Holmes hill standard" based on the repeat demand for certain elements in our huts, this includes either kitchen green, sage green or lime white interior, juniper green with black fascia's for the exterior, Black steps, Lime white joinery and a range of popular layouts to choose from.
These huts are built monthly by us and placed on our sales forecourt to be sold, they are available to be viewed either day or night as we are on the main A22!