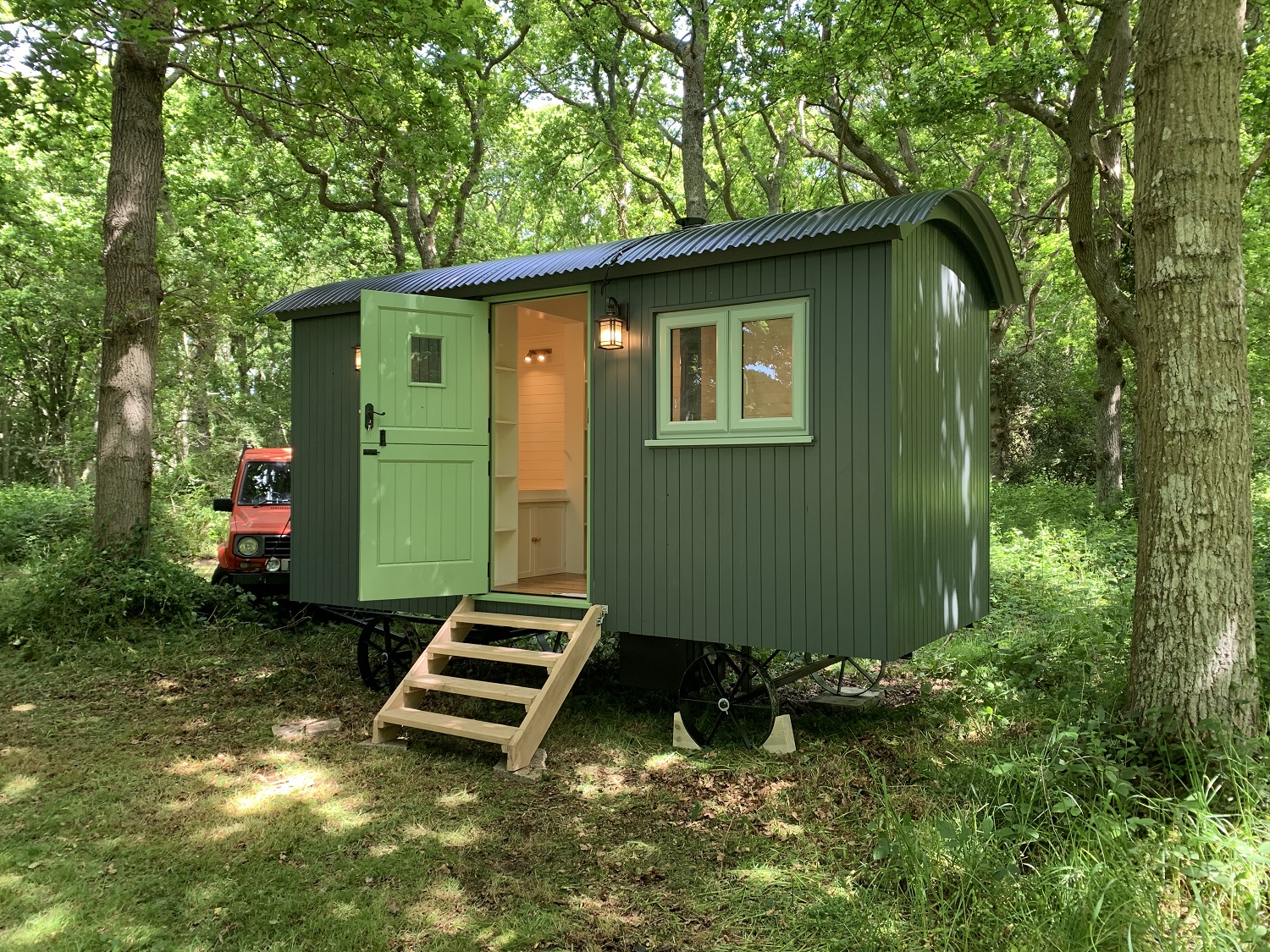 This hut is a brilliant option for a living space outside of your home. With 4.6 meters of space, the hut can be used for many different applications.
As with all of our huts, we can build the 4.6m hut to your exact requirements, by allowing you to choose from an array of interior and exterior features; giving each and every hut a unique design.
Selecting your unique hut features...
We are able to customise the build of all our huts, to allow our clients to select exactly what they require and avoid unnecessary costs on the things that they don't. Below is a full list of the customisations that we are able to include in your build. When you're ready, head over to the custom quote builder tool to get a better understanding of price.
Corrugated Cladding
Oak Steps
Turntable Chassis
Pine TGV Cladding
Exterior Light
Solar
Interior Paint
Tea Station
Log Burner
Bed Frame
Folding Table
Oak Flooring
WC/Shower/Toilet Mains
WC/Shower/Toilet off grid
2 Ring Electric Hob
Choose between 800 x 1000mm windows, 600 X 600mm windows and 1600 x 1915mm double doors. These are available in wood (oak, softwood or hardwood) or UPVC, UPVC Half Foiled or UPVC Full Foiled.