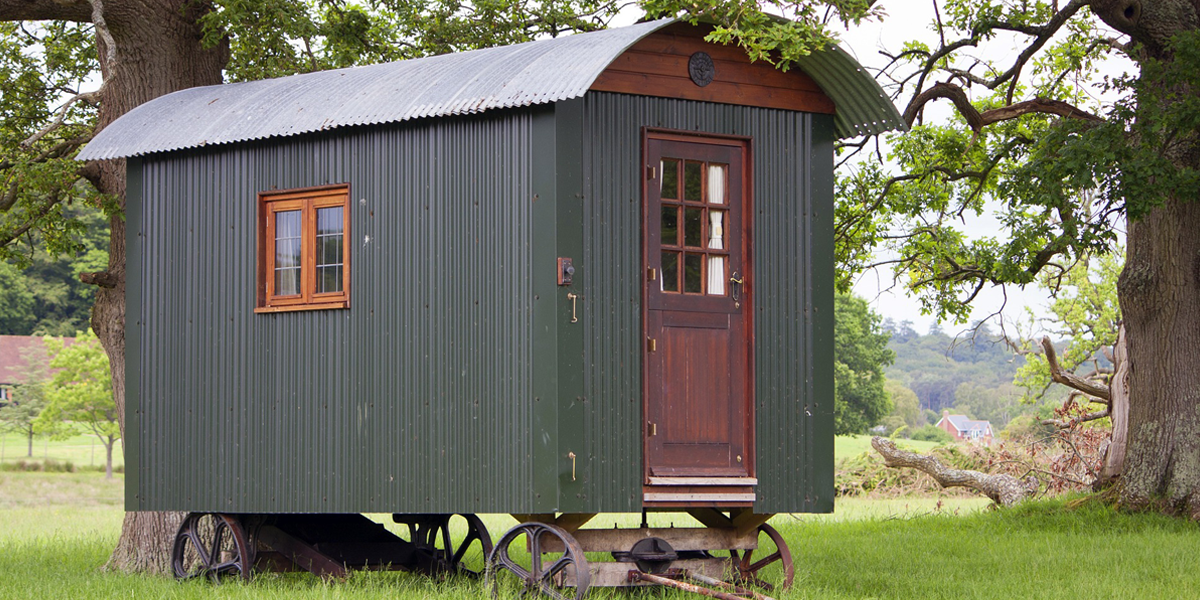 Why pay more? High-tech, bespoke Shepherds Huts for sale in Sussex
Our aim as a company is to deliver your dream of owning a personal or commercial Shepherds Hut or Living Van of your own. We have Shepherds Huts for sale in Sussex at low prices, approximately 50% less costly than like-for-like products on the market.
There is a common misconception that Shepherds Huts are very expensive and out of most people's price range. We want to dispel this myth and ask why pay more?
We design and build bespoke and affordable Shepherds Huts without sacrificing on quality.
Our Shepherds Huts
All the Shepherds Huts and Living Vans we create are made to order. We aim to provide a product that exactly matches your vision. Every hut is made by hand in our workshop in Sussex and we are passionate about delivering superior products to happy customers.
Due to the bespoke nature of our company, we have produced many unique huts. From steam wagons and roller vans to offices and kit builds, we have created different products for different purposes, large and small.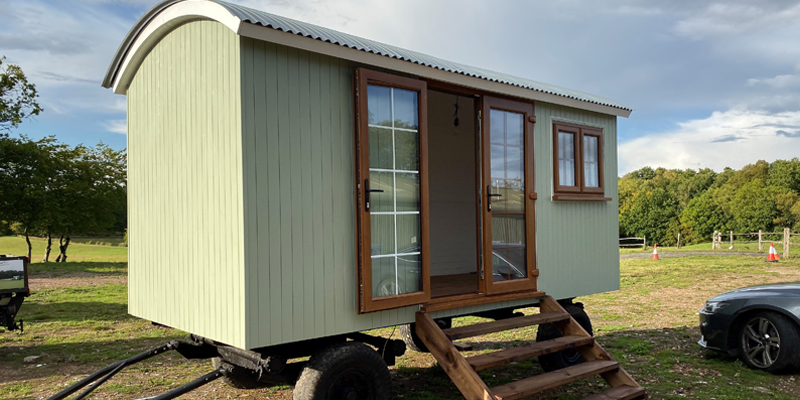 We will work with you from beginning to end to make your dream hut become a reality. The Shepherds Huts and Living Vans we design are built with your specific requirements in mind, giving you the chance to select all the features you want.
Browse through our range of Shepherds Huts we have built for customers in the past.
Why choose Holmes Hill Shepherds Huts?
With our experience of manufacturing and production lines, we use our knowledge to help reduce costs. We combine careful material resourcing with the latest computer technology to supply huts at a lower cost than other manufacturers.
Responsible resourcing
To reduce our impact on the environment we choose to minimise unnecessary part manufacturing over careful and responsible part sourcing. We will always use recycled parts where possible and meticulously source materials from only the most esteemed sources.
By doing so, not only do we help reduce our carbon footprint, but we also lower costs. All the while, we never compromise on quality.
Using the latest technology
Here at Holmes Hill Shepherds Huts, we are constantly investing in the latest technology. We use Computer Aided Design (CAD) to be able to provide you with 3D renders of your build.
By spending the time to create precise depictions of your hut, we can help you better visualise your project. This allows for you to make any changes to the build before we get started or whilst we are working.
Another reason we use CAD is to help minimise all waste materials. Using computer software allows us to plan out Shepherds Huts to the millimetre and remove anything that might be excess. Again, this will reduce costs whilst improving our impact on the environment for the better.
Skilled craftmanship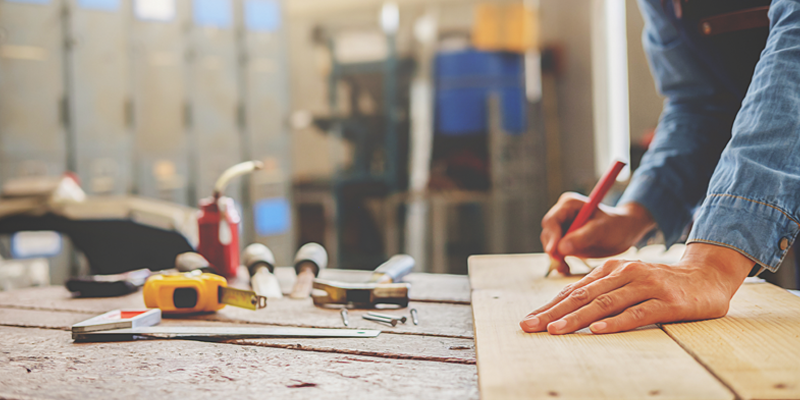 Every one of our Shepherds Huts are unique because they are built bespoke and handcrafted. The level of careful, detailed craftmanship we gain from working by hand is well worth the extra effort for a higher quality product.
We combine traditional skills with modern tools to create our huts and are proud of the attention to detail we exhibit with every build.
Location
Our workshop and showroom is set in a great location between the towns of Uckfield, Lewes and Hailsham. It is easy to get to us on the A22 to come and have a look around.
We encourage you visit – look at the huts we build, take a tour of our workshop and learn more about our processes. We will be happy to arrange a time for you to come and talk through ideas for your Shepherds Hut or Living Van project.
The costs involved
There are many Shepherds Hut manufacturers across the UK and with varying information about what you should expect to pay. When it comes to evaluating the price of a build, there are many factors to consider including size, features, materials used and installation costs.
At Holmes Hill Shepherds Huts, we are able to offer cheaper builds than our competitors. Find out more about what you should expect to pay for a Shepherd Hut through our most recent blog article.
To help reduce costs even further, we are currently offering 5% off the price of any of our Shepherds Huts and free delivery. But the benefits don't end there! We will also throw in a bottle of champagne to help celebrate your purchase. Simply mention this offer to our team and we will apply it to your order.
More about our Shepherds Huts for sale here in Sussex
Our friendly team are always delighted to help with any enquiries you may have. We welcome you to get in touch to discuss your project idea further.
If you are considering purchasing a Shepherds Hut, get in touch and we will be more than happy to offer a free, no obligation quotation for your project.
Please email sales@holmeshillsh.com, call 01825 280488 or come and see us in person!