Are you looking for new or vintage shepherds hut wheels?
Whether you are a hut manufacturer looking for newly cast wheels to support your manufacturing process, or a hut owner looking to upgrade an existing static hut with a rolling chassis – we can help.
Here at Holmes Hill Shepherds Huts, we design, manufacture and sell beautifully crafted steel wheels. We have a range of products that are in stock and ready to ship across the UK, as well as offering a bespoke wheel design service for those that need something a little special.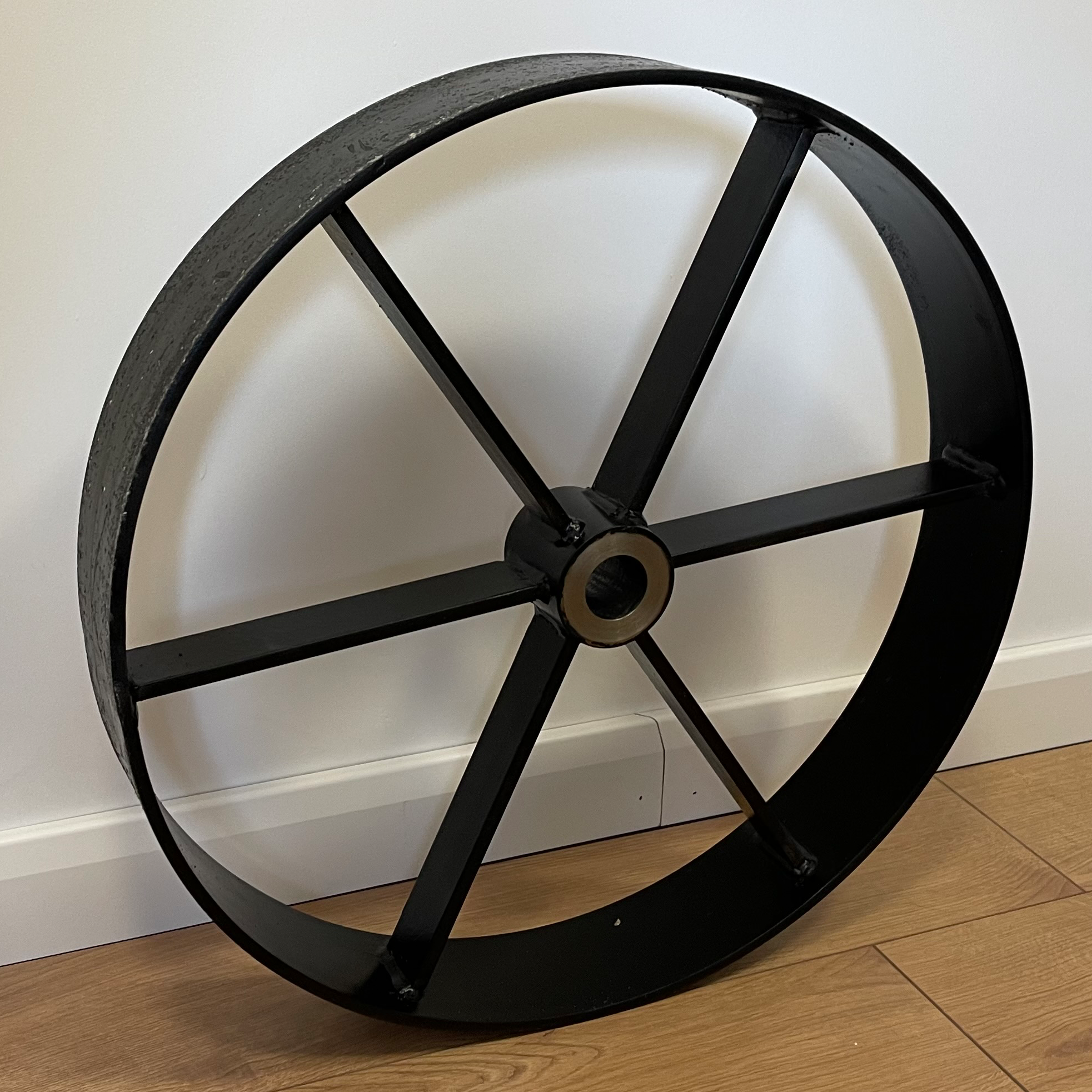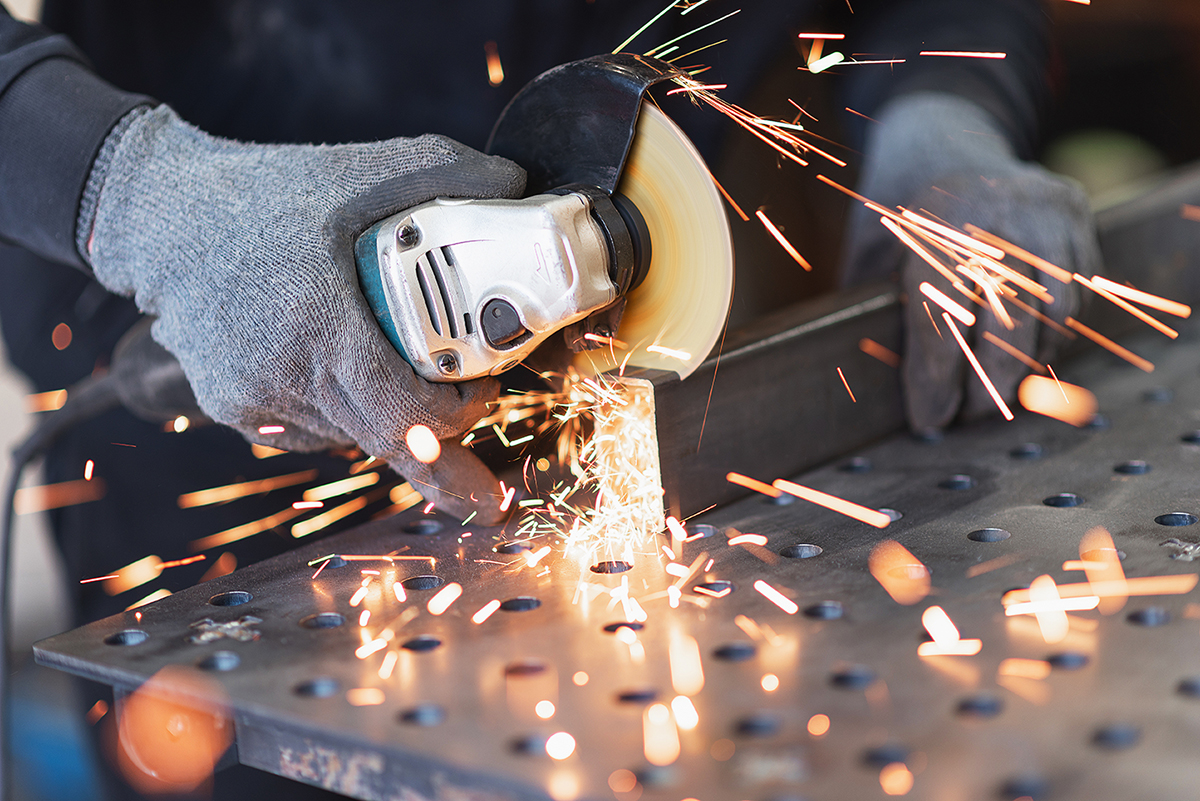 What are your options when it comes to buying shepherds hut wheels?
10 or more years ago, sourcing second-hand steel or cast-iron wheels was straightforward and fairly low-cost. Farmers for example, would often sell or even give away unwanted wheels from retired machinery to anyone willing to do them the favour of clearing it off their land! However, since the demand for bespoke huts has risen dramatically, stocks of spares are now low and private owners have become privy to those looking to make the most of a bargain.
This has resulted in British manufacturers like McFagan Manufacturing (our parent company) expanding their product offering to meet the demand in the industry.
Choosing new versus pre-loved wheels
When it comes to choosing new vs pre-loved wheels, of course the choice is yours. At Holmes Hill Shepherds Huts, we can help you with both.
For some, a vintage wheels with wear and historic marks will complete the look they are going for. For others, the style and perfection that newly fabricated wheels offers is irresistible!
We are lucky that we have a great history of metalworks in the United Kingdom, so if you are lucky enough to come across any vintage wheels, the chances are they will be good to go! However, if you would like to us to inspect them, or repair and strengthen and old product, we would be happy to help.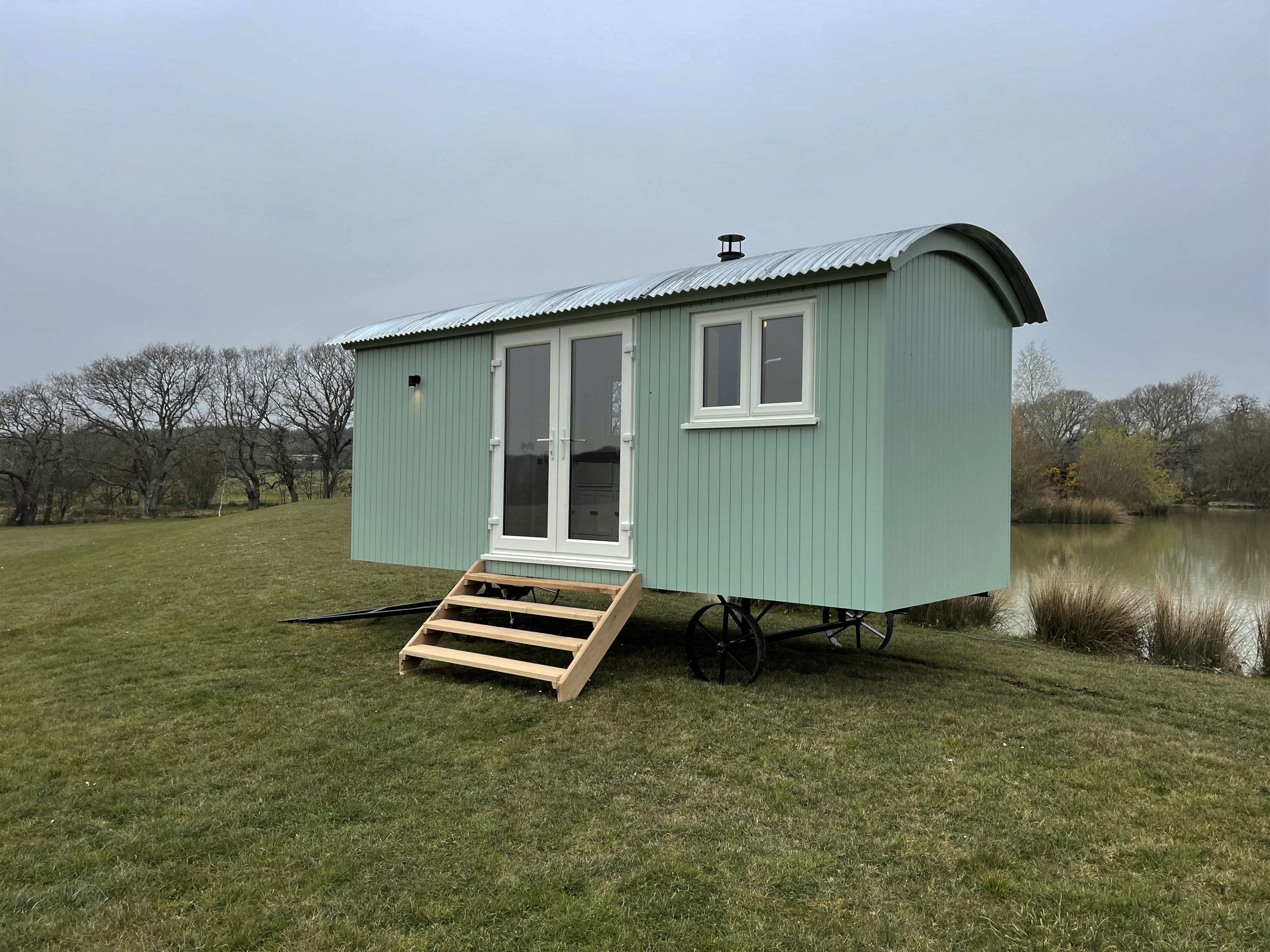 Purchasing shepherds hut wheels
If you're not lucky enough to be able to source used wheels, then we can certainly help. We actively procure steel and cast iron wheels from various places across the UK as well as manufacture our own. We try to keep our stock levels high to meet demand, so if you are in need of something fast – get in touch.
We sell our wheels directly through our online store (see options here). You can purchase them in sets of two of four, depending on your requirements.
Our standard wheels are 610 mm O/D wheels, with a 42 mm bore hub. However, if you require something a little different, our team will be happy to help you.
These fabricated steel shepherds hut wheels, are extremely sturdy as well as being stylish. They are ideal for a home build chassis. Feel free to check out our shop to find stub axels to match these wheels.