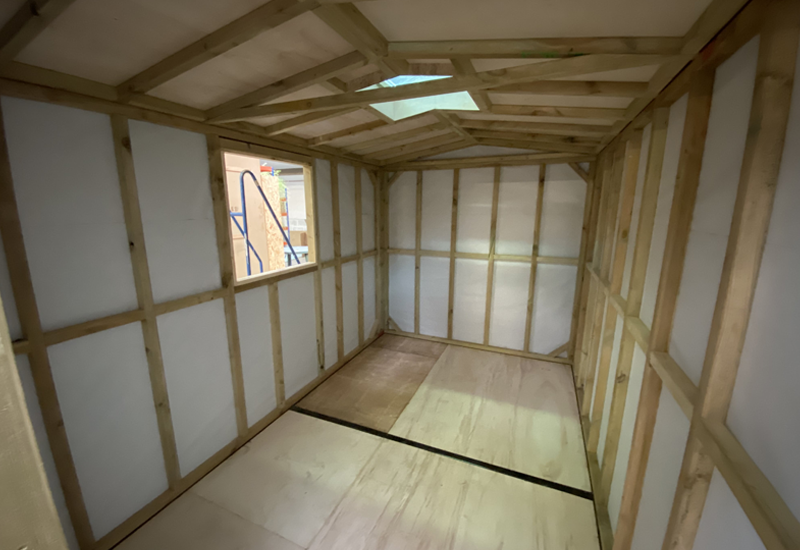 How to build a Shepherds Hut without it costing the Earth
Many people come to us with their dream design in mind and want to know how to build a Shepherds Hut. Creating your own hut can be a very rewarding project.
Though time consuming and reliant on the necessary skills, building your own Shepherds Hut will be a great accomplishment for you to enjoy for many years. We know first-hand about the satisfaction you get, which is why creating Shepherds Huts is still our passion today.
When starting your Shepherds Hut build, it is important to consider the many different elements to make sure you are being as cost-effective as possible.
Keeping Shepherds Hut building costs low
Here at Holmes Hill Shepherds Huts, we are able to produce products that are approximately 50% less costly than like-for-like products on the market. Our aim is to make personal hut ownership more viable to all.
We do this with careful resourcing and by using traditional methods.
Plan your hut to the last detail
The first step to any Shepherds Hut is to plan and design your build to the finest detail. Not only will this help you to realise your dream, but it will also enable you to best plan your materials.
By planning your design to the millimetre, you will know how much of any material you will need, minimising all waste materials before you even begin work.
We use the latest Computer Aided Design (CAD) software to build a 3D render of your hut. This helps bring your vision to life and easily identify any areas of waste.

Take time to source materials
There are many parts to a Shepherds Hut including the wood, metal (such as corrugated roofing), trailer chassis, cast iron wheels and paint work. If you are imagining a build with extra comforts, like a sofa or wood burner, these will have to be sourced too.
It is a good start to shop around in your local area to find these materials at a low cost. We may find a company who is looking to reduce their stock and so selling the parts needed at a cheaper price.
Consider sustainable sources and more environmentally friendly items, for example using SmartPly (OSB) instead of plywood.
We always use high quality recycled parts wherever possible and this helps to reduce overall costs, without compromising on quality. If you need help sourcing materials, please get in touch.
Use traditional methods
When it comes to the production part of your build, depending on your skillset, we would recommend that you use traditional craftsmanship to put your hut together. Do not invest in manufacturing machinery as this can be costly, as well as damaging to the environment.
Though hand crafting your hut may take longer time to complete, there are fewer things that are more fulfilling than the feeling of bringing a great idea to life.
If you would like professional support with putting your Shepherds Hut together, we would be happy to help.

What are kit builds?
While some people would like the option to build their own hut, we understand that not everyone has the time and skill to start from scratch. That is where kit builds can be used as an alternative.
These are pre-fabricated and pre-existing kit, delivered in sections and put together using our tools. Kit builds are available at a lower cost and with faster turnaround times.
For kit build Shepherds Huts, we will supply the materials on your behalf and using the pre-manufactured sections, will put together the build at your chosen location. If you would like to know more about kit builds, please do not hesitate to get in touch.
Bespoke Shepherds Huts
The majority of projects we build are from scratch. Bespoke Shepherds Huts are created with your specifications in mind. Whether you have a small space with a tight budget, or lots of land to work with, we can design something that suits you. This means that you can be as selective with the features as you like.
When building a bespoke Shepherds Hut, it will take longer to complete. Materials will need to be sourced to fulfil your exact requirements.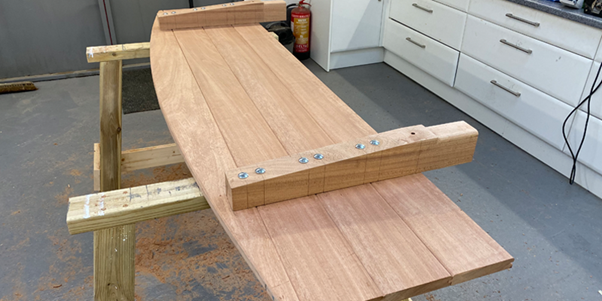 When opting for a bespoke shepherds hut build, we will work with you to thoroughly plan out your build first, so that you know how much material we need to source and can be as cost-efficient as possible.
We can help build your Shepherds Hut
Our friendly team are always delighted to help with any enquiries you may have. Building your own Shepherds Hut is an exciting and highly rewarding project. However, it will take a lot of time and resources until you see the finished project come to life.
We are happy to help you to design and build your Shepherds Hut at very low costs. Using our expertise, we carefully source materials, use the latest computer technology and craftmanship skills to reduce the cost of manufacturing. You will not find a better price elsewhere.
If you are considering purchasing a Shepherds Hut, kit build or bespoke, get in touch and we will be more than happy to offer a free, no obligation quotation for your project.
Please email our team at sales@holmeshillsh.com, call us on 01825 280488 or arrange a time to come and visit our showroom.