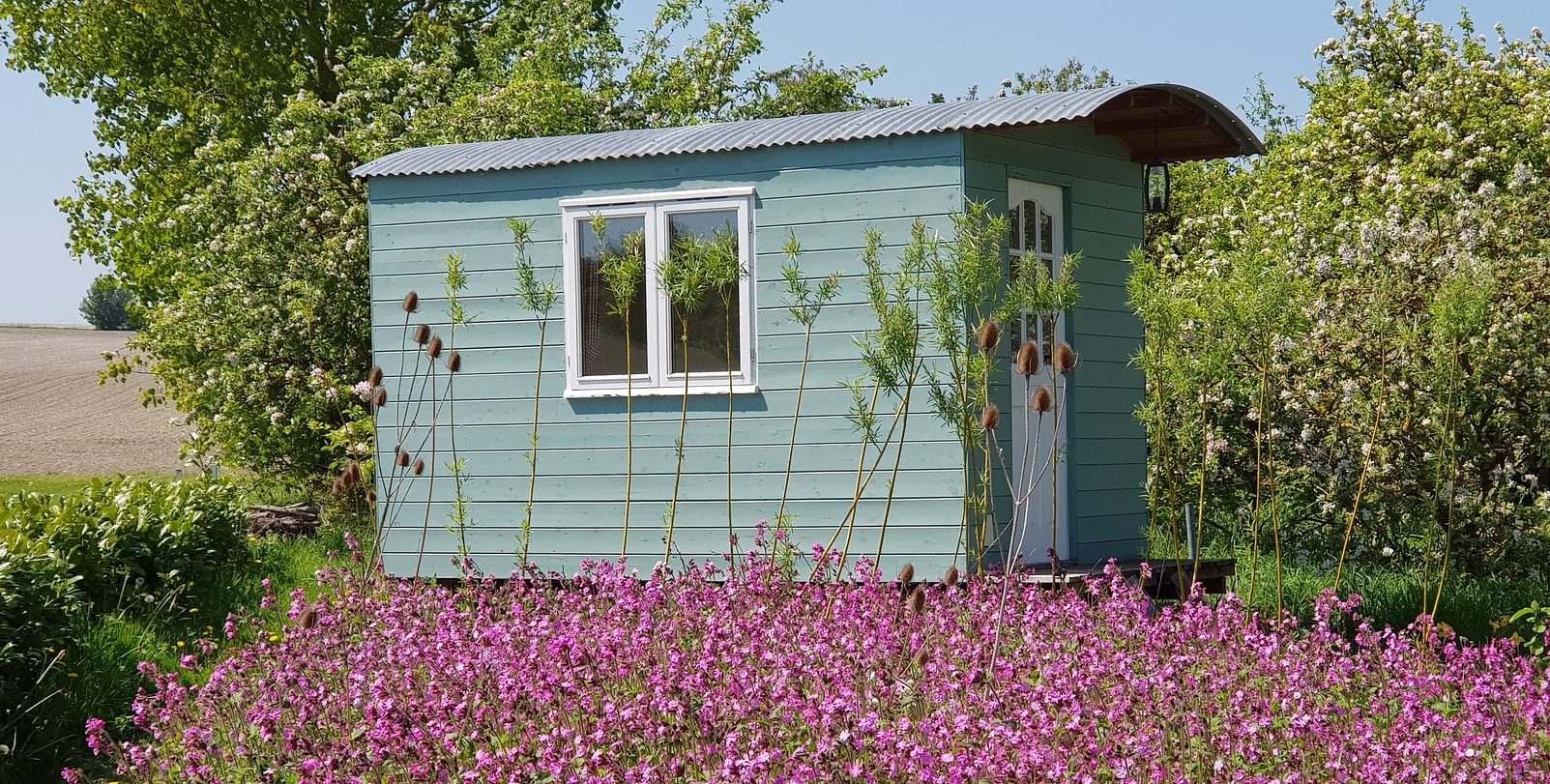 How much are shepherds huts and what should you expect for your money?
There are a large number of Shepherd Hut manufacturers across the UK and with a quick search online you will find a lot of conflicting information in terms of the costs you should expect to pay. One of the first questions we are asked when we meet new customers is: how much are Shepherds Huts and what should I expect to pay?
We have put this article together to help to explain exactly how Shepherds Hut prices should be calculated and why prices can seem to vary so much.
There are some main factors to consider when evaluating the price of a shepherds hut:
Is the hut being built bespoke or is it a kit build?
The size and features of the shepherds hut
Materials used
Delivery and installation costs
The difference between bespoke shepherds huts and kit builds
There are two main options in terms of the build-type when selecting your shepherds hut or living van; a bespoke build or a kit build.
Bespoke Shepherd Huts are built with your specific requirements in mind. You will have the advantage of being able to select and request the features that you want included in your build. Here at Holmes Hill, the majority of our projects are built bespoke for our clients.
Bespoke builds can of course take longer to complete. Materials will often need to be sourced to fulfil your exact requirements and more time may be required to give the hut the finish it needs. This can mean the cost of bespoke huts are higher than those of 'out of the box' kit builds.
Kit builds (as the name suggests) are pre-manufactured Shepherd Huts which are assembled within the workshop upon order. The advantage here is that kit builds tend to be completed more quickly than bespoke builds and all the materials are available in one go, meaning a faster turnaround between order and delivery.
Although kit builds are quick and efficient, you may not have all of the features that you'd like in an ideal world.
When deciding between a bespoke or kit-built hut, the choice comes down to your individual budget and requirements in terms of the specifications needed. If you are unsure about which option is best for you, contact our team and we will be happy to give you further advice and assistance.
The size and features of the shepherds hut
If you decide to opt for a bespoke shepherds hut, the size and features that you have requested will play a key part of the calculations made in pricing your product.
The larger the hut, the more materials that are going to be needed to build it. This is one of the main considerations when budgeting for your hut or living van.
Features of a modern-day Shepherd's hut
There are many features that can be included in your hut build. These will all influence the final cost of your product:
A double bed – either length ways at one end (depending on the width) or a pull-out bed
Fold out table
Wood burning stove or similar – often essential for a glamping business
Small sofa/seating area
Mini-kitchen and cupboards
Mini-bathroom – does it need to be equipped with a shower, bathroom sink and toilet?
Electrical devices such as televisions and WiFi depend on the owner or how 'off-grid' the hut is, but should be considered during the build stage so necessary plans can be implemented
Heating (eco-friendly or standard)
Corrugated iron cladding or wood panelled cladding
These are just a selection of features that should be considered when requesting a quote from a reputable company like Holmes Hill Shepherds Huts.
Materials used in shepherds hut builds
Of course, the main material used in the build of a Shepherds Hut is wood, but you should also consider the types of metal, trailer chassis, wheel type and even the finished paint work that will need to be sourced to build your product.
Here at Holmes Hill, we only use materials that are responsibly sourced, and sustainable and environmentally friendly. If you have any special requirements for the materials that you would like to be used in your build, or you would like suggestions on your ideas we will be happy to help.
Delivery and installation costs
All Shepherds Huts will need to be delivered to their home after completion. Delivery costs can vary depending on your location and the distance between the manufacturer.
Most high-quality shepherds hut companies will be able to tell you very quickly how much you should expect to pay for delivery by using your postcode.
Installation charges also vary depending on the configuration and specification of your hut and the location in which is needs to be installed. This is not something to overlook when it comes to pricing as tougher terrain or tricky spots (in woodland for example) can add costs to the installation fee.
How much are Shepherds Huts?
Ultimately the cost of huts varies from project to project, but here at Holmes Hill, we are able to offer hut builds from as little as £5000.
We pride ourselves in using a combination of careful and responsible material resourcing, the latest computer technology and CAD design software and skilled craftsmanship to significantly reduce the cost of manufacturing and ultimately the cost of the product for our customers.
By using this approach, we are often able to produce a product of the same or superior quality as our competitors for approximately 50% less cost.
The question we would ask you is, why pay more?
Arrange a time to visit our workshop or contact us for more information
Our friendly team are always delighted to help with any enquiries you may have.
We welcome you to visit our workshop and see our current developments in progress and to discuss your project further.
If you are considering purchasing a Shepherds Hut, get in touch and we will be more than happy to offer a free, no obligation quotation for your project.
Email sales@holmeshillsh.com, call us on 07814 441550 or come and see us in person!